Memories of Li Jiazhi and the Shanghai Research Society of Science and Technology of Ancient Ceramics(Rose Kerr 柯玫瑰)
  By Rose Kerr 柯玫瑰
  I remember meeting Professor Li Jiazhi when he helped to arrange the very first International Symposium on Ancient Ceramics in 1982, in Shanghai. I subsequently attended the conferences in 1986, 1989, 1992, 1995, 1999 and 2002. At all these symposia Professor Li Jiazhi was a major figure, both in the organisation of conferences and in the presentation of new scholarly material.
  I particularly recall the International Symposium in 1992, because my husband (Stephen Lord) attended with me. The conference was held in a ramshackle hotel in Shanghai called the Tianma Hotel, on the route out to Hongqiao airport, which was then the only international airport in Shanghai. The 1992 conference was attended by many senior scholars, from China and across the world: I attach a list of the participants. Many important papers containing new research were presented. Moreover, the conference proceedings were later published in two volumes, one Chinese, the other English.
  In addition to the serious purpose of the symposium, I remember enjoyable times. The Tianma Hotel had a ten-pin bowling alley in the basement, where many of us would play every night. After the conference Professor Li Jiazhi had organised a Professional Tour, visiting Nanjing, Yangzhou and Yixing: I attach the program. In the evenings after supper the group would entertain themselves by putting on amateur performances of singing, dance or recitation. Professor Li Jaizhi astounded us all, becoming the top performer. He gave an athletic demonstration of Martial Arts, with a sword!   
Group Photo of 1992 International Symposium on Ancient Ceramics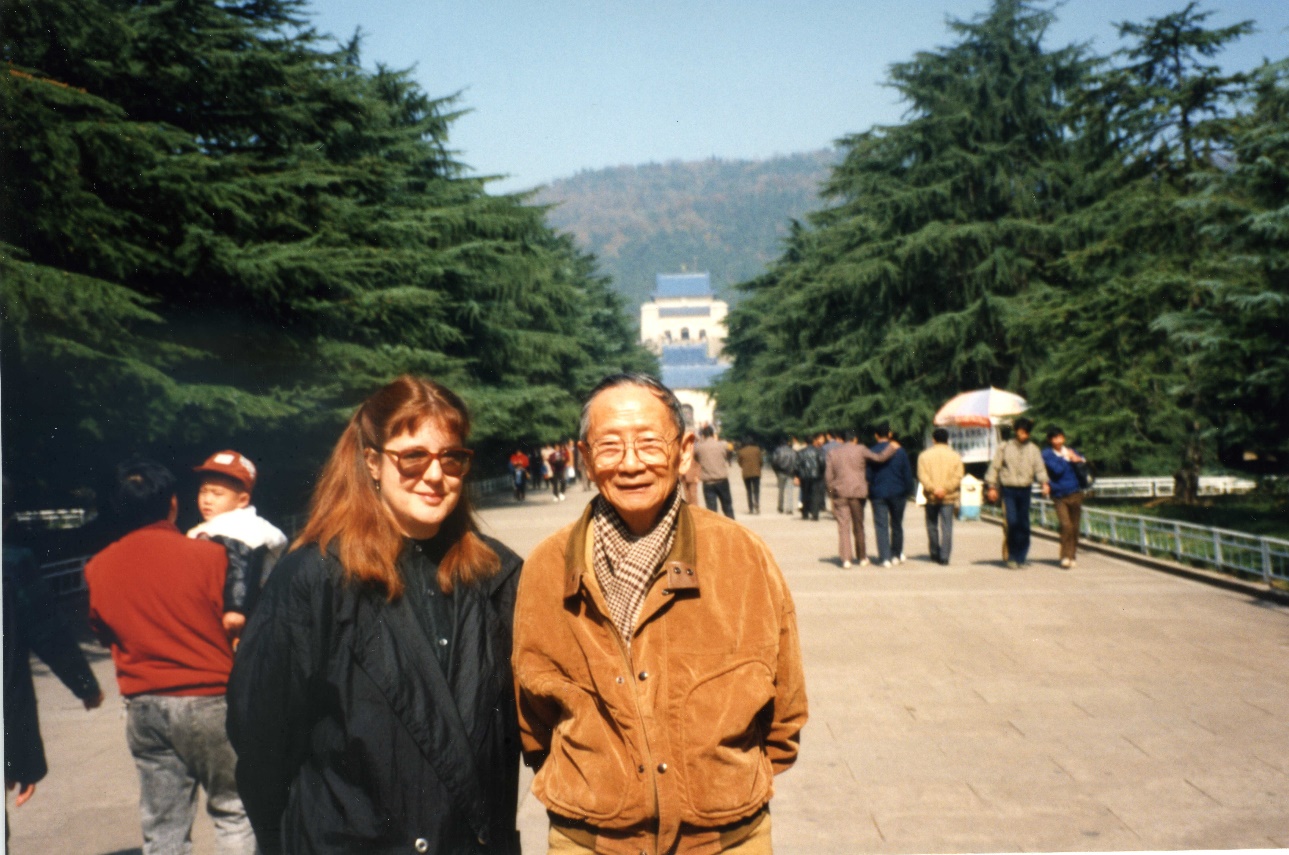 Professor Li Jiazhi and Rose Kerr(1992)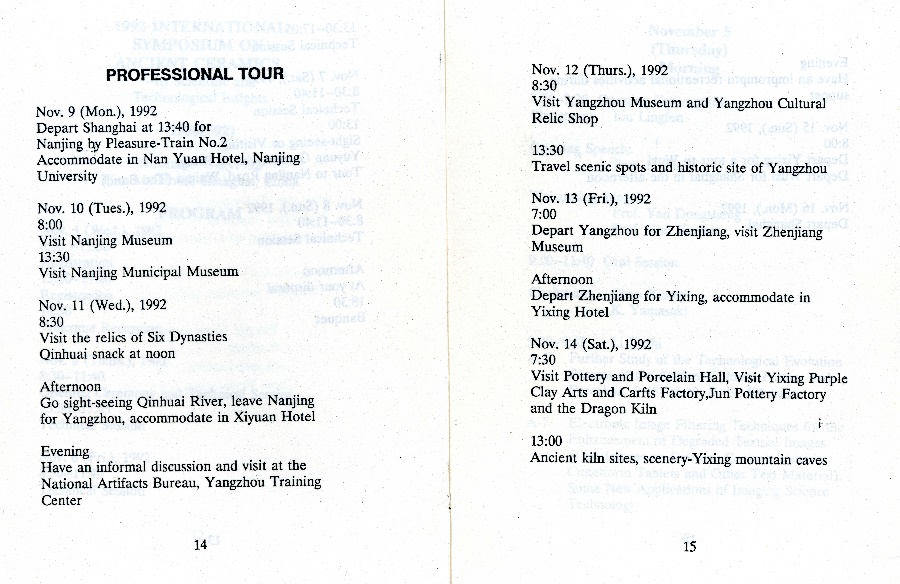 Schedule of 1992 International Symposium on Ancient Ceramics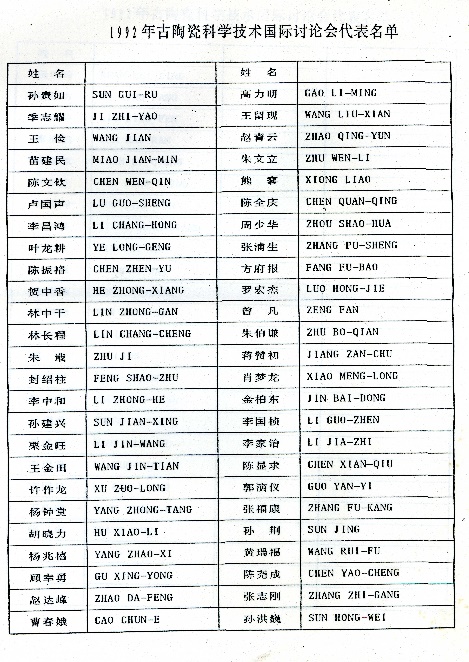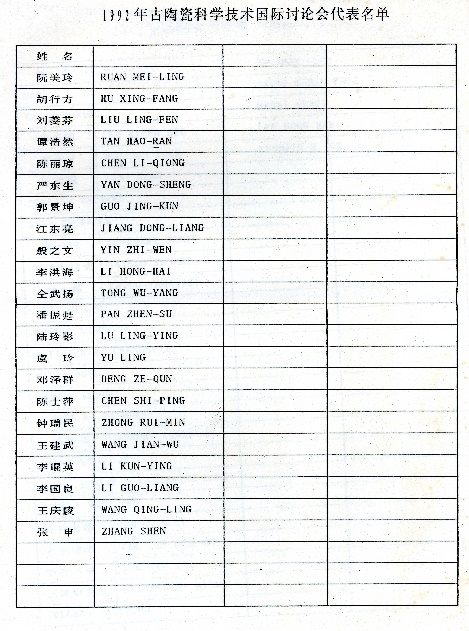 Participant list of 1992 International Symposium on Ancient Ceramics